Book Overview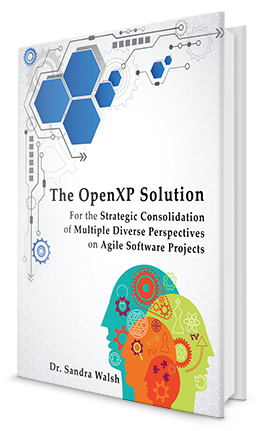 Over recent decades, an abundance of reports have established that significant difficulties are experienced with the development of requirements in software projects. Traditionally, requirements are documented prior to development remaining fixed with little scope for subsequent change. However, for competitive domains, change to initial expectations frequently occurs and should be accommodated to increase the likelihood of project success. Agile Methods (AMs) recognise this, creating shorter development cycles and increased customer involvement, thus contributing toward higher levels of adaptability for changing requirements. However, despite widespread adoption, problems still remain as considerable difficulty exists in managing negotiation between interdisciplinary stakeholder groups. Specific problems include difficulty achieving a collaborative approach, early detection, and resolution of requirements conflict and limited access to suitable stakeholders also contributes toward developers not fully understanding the domain.
In response to these challenges, this book has been written to address the inclusion of input from critical stakeholders on software development projects. This is achieved by utilizing Home Care Systems (HCS) as an exemplar for Dynamically Adaptive Systems (DAS), illustrating how AMs can be extended to better suit the desirable characteristics for an evolutionary Requirements Engineering (RE) approach to be developed. The findings from multiple studies, both academic and industry-based, inform the development of a novel evolutionary framework called OpenXP to improve the facilitation of agile requirements elicitation in complex business domains.
OpenXP provides the Agile Business Analyst with a practical solution to the strategic consolidation of multiple diverse viewpoints in developing a representative perspective of the overall project goal. Specifically, this novel approach introduces a more participatory elicitation process, extending hands-on support for prioritization, decision making, and the provision of an informative workspace, including upper level business context needed for developing user stories. The OpenXP framework is a three-phased solution consisting of nine specific steps linked with four broader facets. Each facet is then responsible for implementing one or more strategic functions that comprise Stakeholder Coordination, Business and IT Alignment, Effective Communication, Adaptability Integration on agile software projects.
GET A COPY NOW